now that finals are done:
that's a good way to think right?
sweet freedom!
now on to the cleaning.
the end of school is always fun, because you have the combination of multiple stresses, namely:
huge tests that you haven't studied for
having to pack up everything you own in boxes and put them in storage for the next 5 months
having to decide what you are going to need during those 5 months
packing all of your crap in the car
leaving all of your friends
cleaning (because if you don't, the apartment complex will charge you $20 for dirty baseboards...)
having no food left, and refusing to go to the store
trying to remember everything before you leave...
and having it snow on your birthday!
(yes, today is my birthday.)
(and yes, it did decide to snow. for the second year in a row. and yes, it is april.)
so, now that i've done a stressful list, i think it is only fair to include a list of things that i love right now.
1. cupcakes.
2. my friends
we have had many crazy-awesome adventures over this last year...
and even though i know that they are coming to a close (for now) it doesn't mean that it is the end!!!
you aren't going to get out of this one!
3. my family
cuz they are just plain awesome.
we had all 3 of us girls up here at school this weekend, and it has been sooo much fun!
definitely not the last time this is going to happen.
i just couldn't resist putting this picture up. (i love super young, awkward pictures...)
if you wanted to know what a mane looks like on a person... i have the proof right here!
4. cupcakes!
acutally, just baking in general.
if you haven't noticed yet. ;)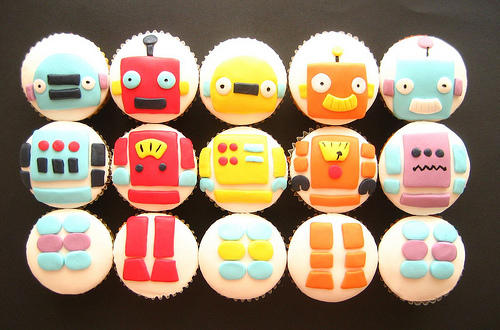 i think these are SO CUTE!
i have to try them.
5. green apples
i don't know why, but if i had to eat a food for the rest of my life, this would be it.
they are a big part of my purpose for living.
i think i'm gonna go grab one right now.
6. cleaning.
bizarre?
yes.
i feel like i'm getting ready for war.
but i love cleaning.
it relieves my stress... but don't get any ideas.
if you paid me, i would come clean for you, but i don't do it for free!
7. psych
please tell me you have watched it.
if not i might cry.
8. broadway
i've seen les mis (in london!), which was probably the highlight of my life...
but i have a bucket-list of broadway plays that i have to see before i die.
phantom of the opera
jane eyre
wicked
the scarlet pimpernel
jekyll and hyde
(and that isn't all!)
9. my church
everything that i am, i owe to my church.
it is the best part of my life.
10. music that makes me happy :)
you got me - colbie caillat
shine - laura izibor
spending all my time loving you - aaron fresh
just the way you are - bruno mars
brand new day - joshua radin
rhythm of love - plain white t's
smile - uncle kracker
eh, eh (nothin else i can say) - lady gaga
i look so good (without you) - jessie james